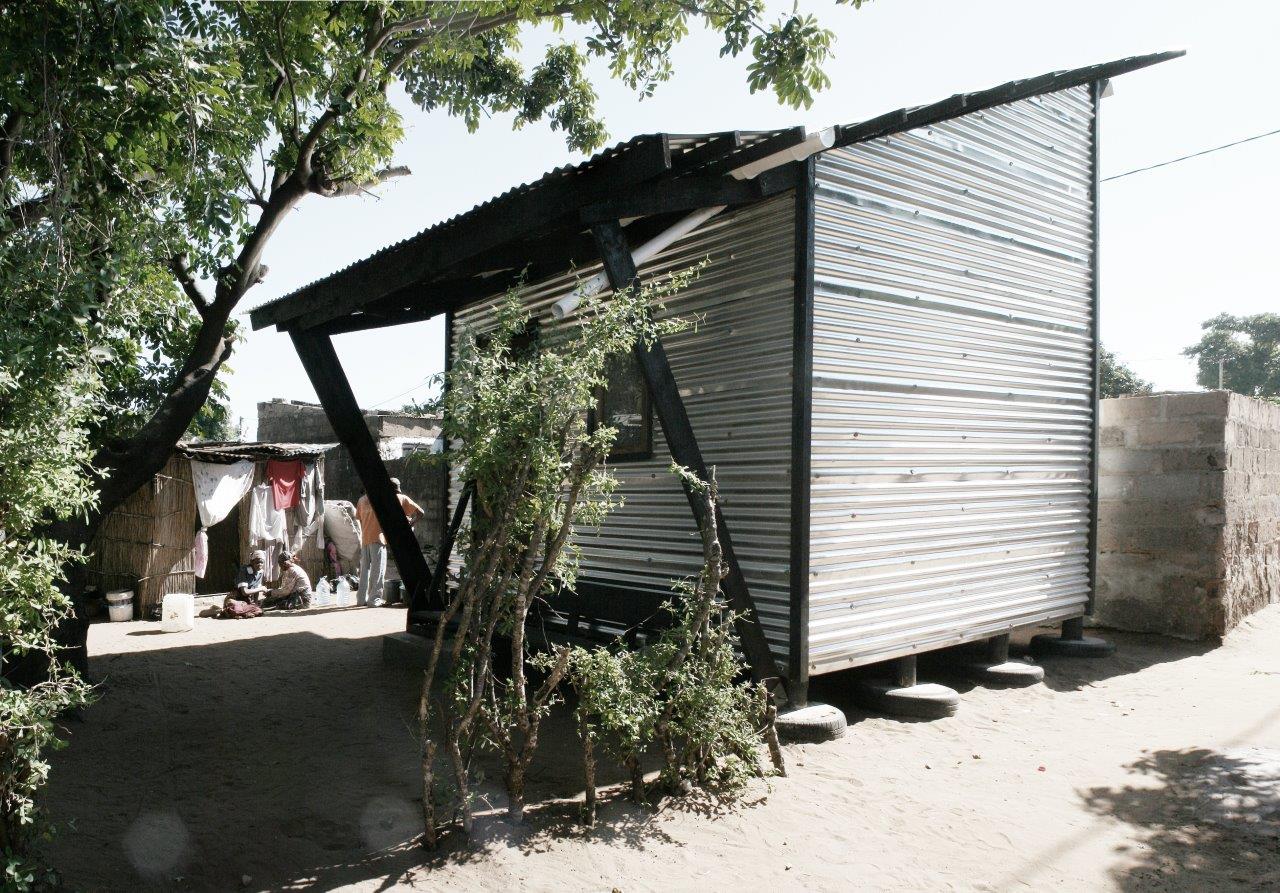 Casas Melhoradas is an applied research project on housing for low income groups in the informal settlements of Maputo, Mozambique with a three-fold focus: 1) developing alternative construction methods to improve the quality and decrease the cost of housing; 2) developing housing typologies that utilize space and infrastructure more economically to initiate a more sustainable urban development; 3) engaging in construction of affordable rental housing through public and private partnerships to scale up the impact of the project.

The project develops semi-industrial building component production, and is experimenting with prefabricated element construction, produced locally in Maputo's informal settlements, based on the local capacities. Thereby the project seeks to limit the waste of resources, reduce the price, reduce the time of the construction process and improve the quality of housing.
The project develops multi-story housing typologies, rooted in the local socio-economic and cultural conditions, seeking to utilize space more efficiently, in order to contain the urban sprawl and use the infrastructure more economically. Thereby, the project seeks to facilitate the development of more compact urban environments in the informal settlements and make future infrastructure investments more cost-effective. On this background, the project seeks to improve mobility, improve the access to infrastructure and economize space.
The developed housing models, building techniques and production methods are tested in full scale in collaboration with local builders, through construction of test houses and are subsequently evaluated to identify the most appropriate solutions for low-income groups in Maputo.
Phase 1 was built in 2014 in Maxaquene C, an informal settlement close to the center of Maputo. The housing concept is based on a simple building system, consisting of lightweight wooden elements, prefabricated in a local timber workshop, transported by hand and assembled for a complete housing unit in a relatively short time. The construction system allows construction of various housing typologies in up to two stories such as solitary blocks, courtyard housing and row houses, with higher densities than conventional housing typologies in the area. The house is a reinterpretation of the traditional "Casa de Madeira e Zinco". The project features a suspended plywood ceiling containing insulation foil as well as mosquito net protected natural ventilation openings, securing comfortable indoor climate. Local sustainable wood was used for the construction. Recycled bottle caps were used for mounting the façade cladding and old tires were used to produce prefabricated point foundations. The house is raised above the ground and is therefore less prone to flooding. The price is comparable with single story houses built with conventional methods. Due to budget constraints, it was only possible to build a single module, and not ideally a denser typology in two stories.
The project was carried out in collaboration with KADK – The Royal Danish Academy of Fine Arts Schools of Architecture, Design and Conservation and Architects without Borders – Denmark.